The Skill That Makes You Irreplaceable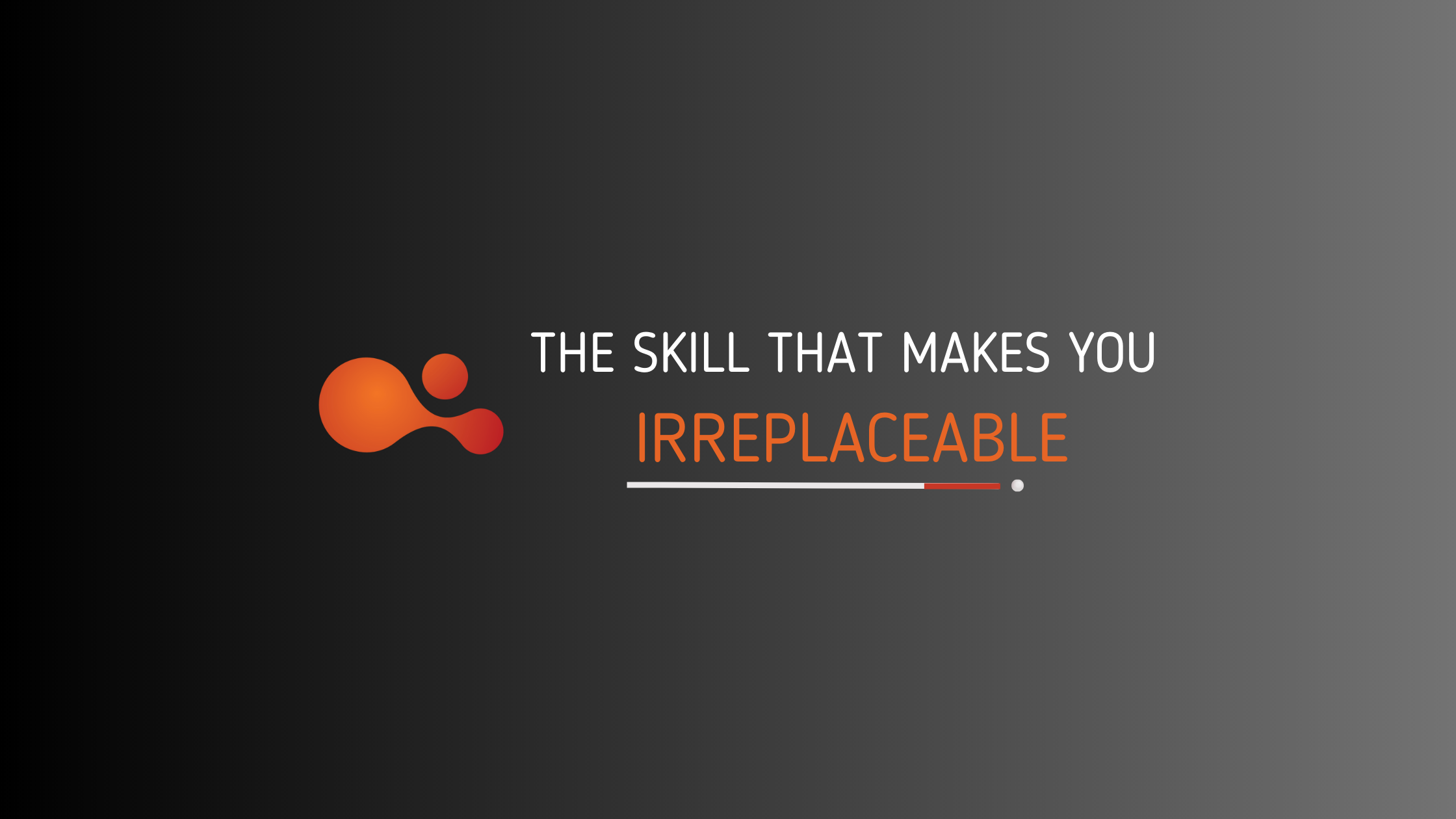 What's the most valued skill in 21st century?
What's a skill that applies to all industries and can not only future-proof your career, but also make it exciting and rewarding?
Sounds like impossible, doesn't it? One skill to solve all my problems…
It's not Data Science. It isn't Cybersecurity.
It is not Articial Intelligence.
It is the ability to learn.
If you can continue to learn and upskill, you are unstoppable. But unfortunately, it is not that easy. While the access to knowledge and resources today is like it has never been before, there's just so much noise.
How do I Find the Right Courses?
Remember the last time you tried to learn something. Let me guess. You searched on the internet, landed on a YouTube video, and very soon were left wondering where to go from there.
And immediately after, you would think 'something is missing…'
What we find missing is high-quality information organised into a curriculum with activities that actually give you practical knowledge.
To ensure you get high quality information, one of the things you can look for is the credibility of Instructors. And then, these resources, lectures, and videos should prepare you for practical scenarios you would find yourself in at the job. Organising the resources into a format that is understandable and linked to practical implementation is also crucial. But, unfortunately, finding all of these necessary ingredients in a course is more than challenging.
Sounds too good to be true, what if it is true?
Under the Digital Capabilities Program, Data Analyst course and Cloud Foundations Specialist courses are good examples of courses that prepare you for the industry. These courses are designed and delivered by instructors that are faculty members at reputed universities with years of experience. Tutorials followed by practical implementation is the format I would choose if I were to start learning Data Science today, and these courses offer exactly that.
Now, enough about the courses. Here's how these courses will make YOU irreplaceable:
Future Proof Career: Imagine hearing that your role is now redundant. Rather than waiting, prepare yourself to increase your value, switch hats when needed, and be that person at your workplace that knows stuff.
Career Progression: Many of us often think it's the years we put in that bring us career progression. But, if you think about it, is it really? Imagine if you could cut those years of waiting by simply increasing your value earlier. Yes, it is the value you bring to the table, not the years.
Convenience: While we are talking about why you and I should keep upskilling ourselves, we should also think WHY NOT? With the access to knowledge in the format we desire, what's stopping you from investing in yourself?
Lifelong Learning Mindset: Once you get out of your comfort zone, it's a growth cycle that goes on. Why not break that barrier for once?
So, what's holding you back? Whether you are looking to upskill yourself or you are an employer looking to maximise on the untapped potential of your dear employees, get in touch with us.
---
---
---