Futures Thinking: Anticipating the impact of AI in Education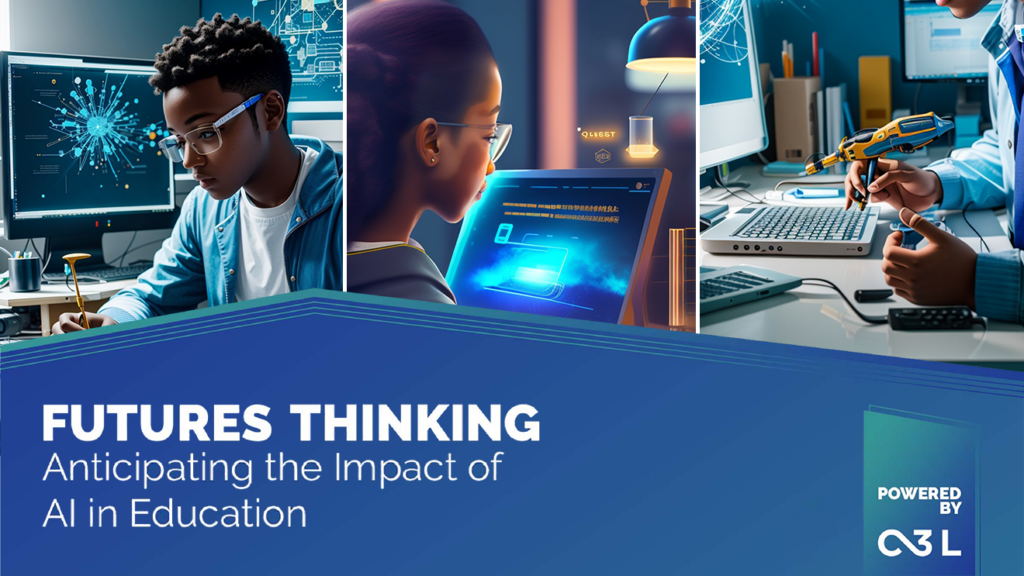 About this course
Have you wondered what education will look like in 10 years' time?
Futures Thinking is an essential skill for educators and professionals in the field of education. As technological advancements, particularly in artificial intelligence (AI), continue to shape our society, it becomes crucial to anticipate and understand their potential impact on education.
Futures Thinking: Anticipating the Impact of AI in Education is a free 4-week collaborative learning experience developed by the Centre for Change and Complexity in Learning (C3L) at the University of South Australia. This experience is designed to connect and equip professionals from various educational backgrounds with the skills and tools necessary to navigate the evolving landscape of AI in education.
By exploring different methodologies and applying them to various educational contexts, you will develop practical insights and futurist capabilities. Being part of our ongoing community of futurists will allow you to explore your creativity, develop new strategies, become more innovative and expand your networking. You will be better prepared to understand the world around you and make better decisions now and in the future.
Course Structure
Week 1: Introduction to Futures Thinking and AI in Education
Week 2: Forecasting Skills
Week 3: Simulation Skills
Week 4: Collaborative Foresight
About Data Science Hub
The Data Science Hub is an initiative funded by South Australia's Department for Industry, Innovation and Science (DIIS) and led by UniSA's Centre for Change and Complexity in Learning. This innovative program aims to reskill the workforce with data science skills through bootcamps, online learning, and industry mentorship. Learn more
About C3L
The Centre for Change and Complexity in Learning (C3L) is a leading research institute that focuses on the complex relationship between human and artificial cognition, how it changes society, knowledge processes, and teaching and learning. The C3L uses complexity science methodologies, promotes the uptake of applied research, and engages with the community, government agencies (healthcare, education, defense, cultural), and industry to research the lifespan of learning and the role of UniSA in serving all stages of knowledge and learning processes. Learn more
Save Your Spot
Expressions of interest are now being collected for the course, which is scheduled to start within the next couple of months, and we encourage all educators and professionals interested in exploring the intersection of AI and education to register their interest. This course offers a unique opportunity to gain practical experience and develop futurist capabilities in understanding and preparing for the impact of AI in education.