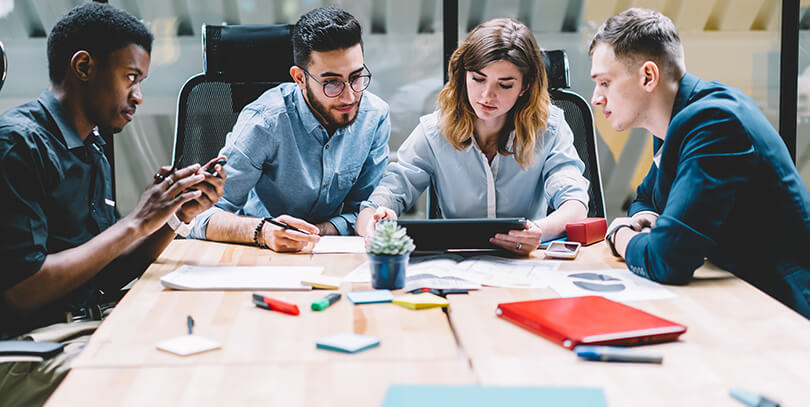 In this 12-week intensive course, you will obtain unique experience through comprehensive bootcamp training and an engaging industry project. These courses will present learners with practical and authentic challenges, while being guided and mentored by academic staff and industry experts. You will work with the top data science tools and gain skills that are urgently needed by industry.
The module will prepare you for a Cloud Foundation Specialist job by covering the technical and soft skills needed to succeed in industry.
Lectures & Labs. In our lectures and labs, we will talk about:
Cloud Computing Essentials and Compute & Storage (Week 1),

Databases and Networking (Week 2),

Serverless computing and Cloud Economics (Week 3), and

Security in the Cloud and Data Privacy (Week 4).
Skills. In addition, we will also equip you with the range of skills necessary for work and life in general, including:
Collaboration & Communication, and Problem solving & Critical thinking (Week 1),

Experimenting & Design thinking, and Creativity (Week 2),

Cultural Consciousness and Decision Making (Week 3), and

Teamwork (Week 4).
Lift+. We also prepared many other resources. It will NOT be mandatory for you to engage with everything we prepared for you. However, if you would like to broaden your knowledge on a specific topic, those resources will be there.
Engagement. If you have been invited to this program that is because we thought we could do something together for your career. This means we need you to reach out to us and engage as you go through the program. We understand that not everyone feels comfortable sharing publicly, however, we will provide different options for you to engage with us. We are here to work with you.
Industry Project. Week 6 – 11, students are matched to client projects and undertake a real industry project sprint, supported by a mentor. 
Pitch presentation & Certification. Week 12, students will present their recommendations and undertake the final certification requirements.
On completion of the Cloud Foundation Specialist module, you should be able to:
Explain the main benefits of AWS Cloud over traditional on-premise computing
Describe and design the basic global infrastructure of the AWS Cloud

Describe and provide an overview of the core AWS Services in computing, network, database and storage services

Explain how to use pricing tools to make cost-effective design for AWS services
Understand the core security components of AWS Cloud and principles of best practic